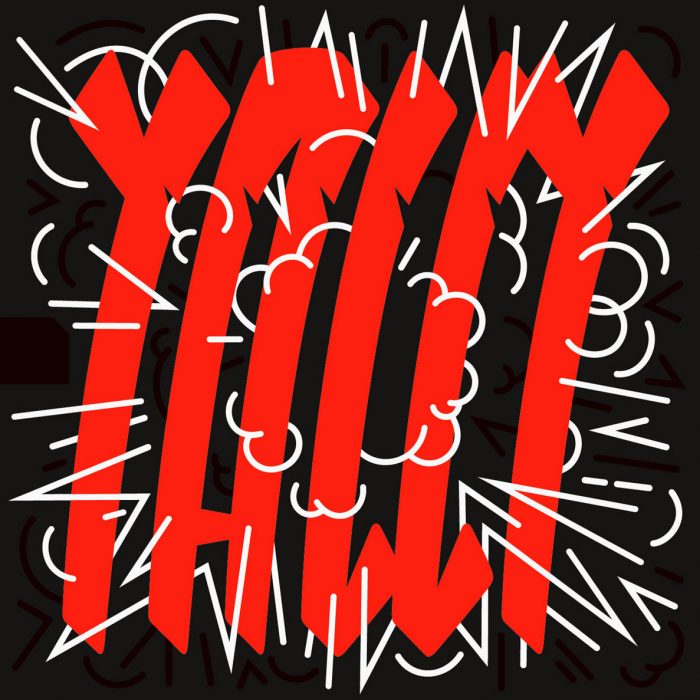 Finally here; Raime dissect and rebuild a Jungle session under their Yally alias for Diagonal, backed with a fiercely squashed 8-bar grime lash. Cold sweats and bassbin burial styles in both cases. Artwork by Garrett Close. Directed by Guy Featherstone.
Now seven years deep into the project – but with decades of combined bassbin immersion between them – the Yally project finds Joe and Tom Raime tending to their roots in the UK's '90s hardcore 'nuum and likewise finding the common bridge between theirs and Diagonal's fetish for the sickest ballistics of jungle and London bass music.
The big, BIG highlight on this one is the A-side's Dread Risk. Operating with all the lip-biting control and tenacity of a crack, back-alley surgeon, they replace reticulated breaks into a zombied new corpus convulsing with death gasp no wave yelps and bound up with tensile, fishing line strings and hooks to puppeteering, Frankensteinian effect right on the line between baws out bruk and stoic, eyes-shut meditation. Consider us badly snagged on this one.
Flipside, U-Eff-O is practically the A-side's inverse, diverting all the energy downwards into quaking subbass movements and mechanical 8-bar gear grinds, offset in the upper registers by nerve jangling hi-hats and ominous shortwave interceptions, kinda some alien episode dug out of Jon E Cash's deep freeze, from behind the curly fries and a nine bar.
Can't sleep.
[boomkat]