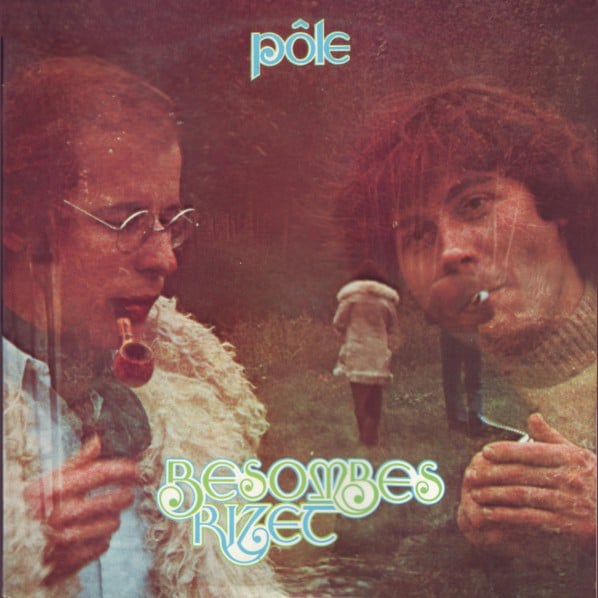 This French psychedelic masterpiece by Philippe Besombes and Jean-Louis Rizet, originally released by Pôle Records in 1975, is a stunning piece of work created with synths of various kinds (VCS 3 AKS, Synthorchestra Farfisa, Mellotron 400, etc.), occasionally backed up by drums and other sounds.
Lauded by artists like Julian Cope and Etienne Jaumet (Zombie Zombie) and diggers around the world, Pôle takes the listener on a trip like the gods of psychedelic music intended, from IRCAM's laboratories to German krautrock; from Faust to Cluster & Eno. The original double LP release is reissued here as a single LP (including download code for original album track "Synthi Soit-Il," absent from this LP).
Pôle is ideal for a thorough shamanic journey without any new age namby-pamby. After previewing the opening track ("Haute Pression"), listeners might choose to enjoy the album while tripping, rediscovering that dark and fuzzy side of unknown '70s French avant-garde music.