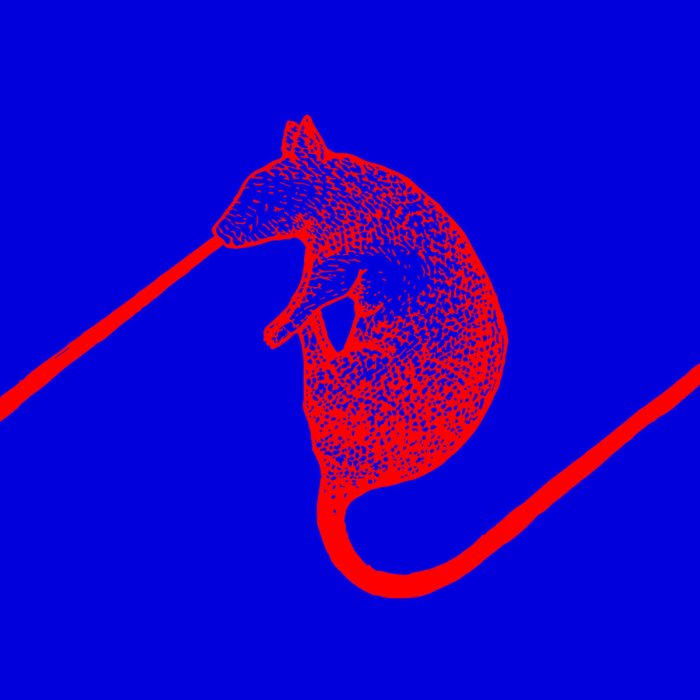 Hailing from the Agouza district of Cairo, Egypt, this brilliant trio consists of Alan Bishop (Acoustic Bass & Alto Sax), Maurice Louca (Keyboards & Drum Machine) and Sam Shalabi (Electric Guitar).
Following their acclaimed first album "Bes", this new long play is composed of two hypnotic journeys: "Rats Don't Eat Synthesizers" and "Ringa Mask Koshary" which was recorded in Cairo in September of 2015.
Mesmerizing electric guitar parts, frenetic beats, both supported by the deep sound of Alan's acoustic bass create a new magical Egyptian soundscape.