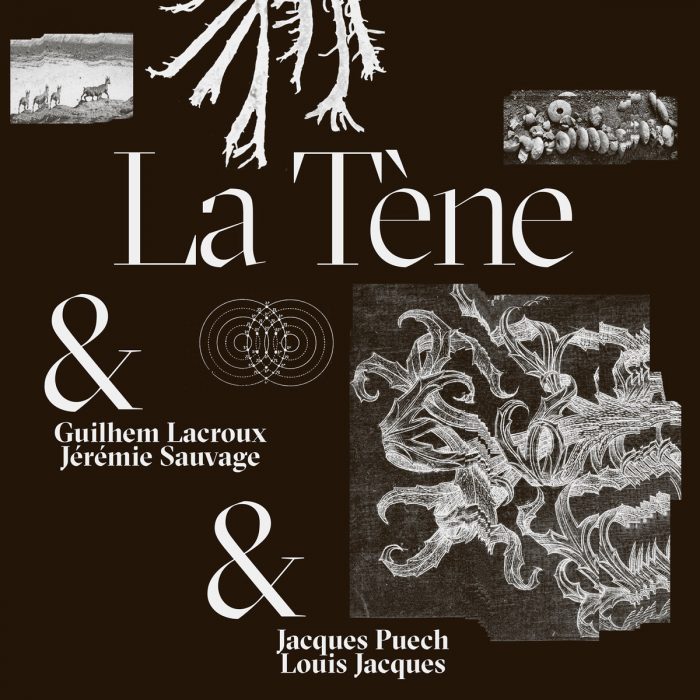 La Tène is back with a double invitation to its third full length LP.
The hurdy-gurdy/harmonium/percussions trio welcomes two bagpipes (cabrettes and 23" to be exact), and a combo of string instruments (12-string guitar and electric bass). Beyond the instrumentation, we're looking at a gang of high esteemed guests: Jacques Puech, Louis Jacques, Guilhem Lacroux and Jérémie Sauvage, whom works are given their due credit (with the La Novià collective and its multiple variations, the France group, Super Parquet, the Standard-In-Fi label, etc.), are at ease with fuelling the traditional ball dance floor (literally in its wooden meaning) as well as questioning it, confortable with sparking dance moves as well as pushing instruments and their sound to their ultimate limits.
La Tène's music doesn't alter itself, it is always at the conjuncture between obsessive repetition and fragmented traditional music, hence developing a mineral depth on an obstinate pulse. Where one hears an instrument, its mirror unburdens until the confusion. One lies breathless, only whishing the end becomes an eternal resumption.