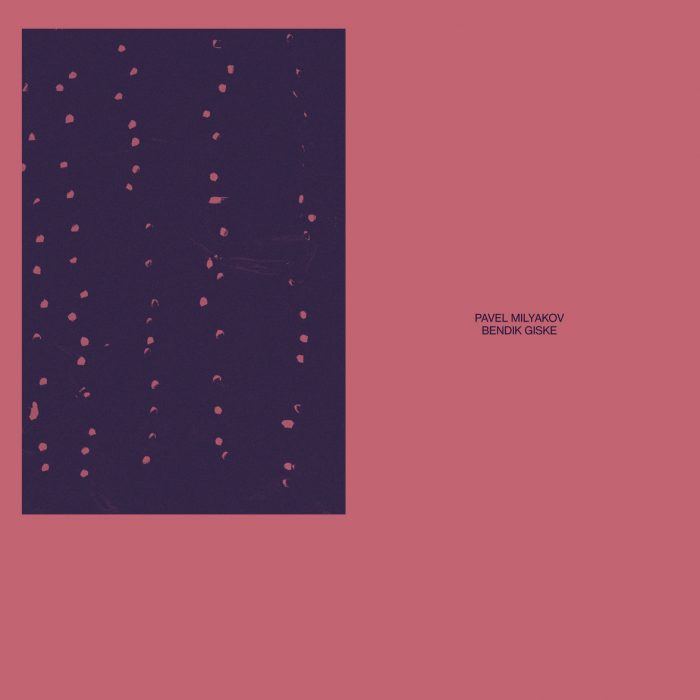 On March 26th 2021, Smalltown Supersound released the untitled album by Pavel Milyakov (AKA Buttechno) and Bendik Giske: a collaborative marvel from two of modern experimental music's most fascinating artists, who together have created a total symbiosis of their respective worlds.
As Bendik describes in his own words: "I first got immersed in Pavel's work with his album 'Cherskogo Drive', released under their moniker Buttechno on Cititrax in 2018, where Pavel seemingly effortlessly plays with core synthesized sound elements and sequences. Joakim of Smalltown Supersound and I started fantasising about what Pavel and I could come up with in joining our methods, and we decided to reach out with our thoughts.
In meeting Pavel, I met a visionary and incredibly prolific artist. Soon we were sending sound files back and forth between Moscow, Berlin, and wherever else our individual practices would take us. The album grew organically over time from its initial intention. Every piece I got from Pavel was in its own right a distinct take on the possibilities of my instrument's sonic qualities and the elements I had sent him. Sounds were carefully worked through a discrete modular software system imagined by Pavel, allowing them to rethink and rearrange audio with their unique musical sensibility. This album´s final curation is a collection of tracks made over 12 months, a labour of love and a mode of being in the world that is also inventing it."
The music conjured up by Milyakov and Giske inside this new world is arresting, absorbing and transporting. Creaky, eery atmospheres created by Pavel provide a platform for Bendik's captivating, physical and remarkable saxophone improvisations. The stark minimalism of both artist's work draws attention to the exquisite intricacies and the deftness of both artists' work which displays a phenomenal amount of dexterity and versatility.
Album opener 'Untitled 1' is an anxious, discordant roar led by Giske; his shrieking saxophone bellows over fogged-out and low-key electronic padding, followed quickly by 'Untitled 2', where the roles are seemingly reversed. Here we get a rhythm led, humid, fluttering soundscape which bears the unmistakable marks of Pavel's sculpting and reimagining – as does 'Untitled 3''s dense layering of rapid-fire ostinatos and circular sax motifs.
The impressive palette of sounds is spread further on 'Untitled 4' and 'Untitled 5', where dark electronic interpolation ushers in an air of ascetic science fiction. Bendik's flexibility as a performer is showcased once again with a mind-bending percussive and very tactile playing style, playing the sax more like a drum than woodwind at times. Pavel is fashioning an audible conversation between the tangible, albeit distant reality of Bendik's saxophone taking place inside a new landscape, with the barriers of creative possibility fully uninhibited.
Bendik's signature cyclical style reappears front and centre on 'Untitled 6' as once more, subtle, acute electronic beds and embellishments help propel the piece beyond the seemingly physically possible into their own unique ecosphere. 'Untitled 7' finishes the album with the most straightforward demonstration of the interdependent nature of this collaboration and the sophisticated minutiae of each individual's contribution.
Moscow-based artist Pavel Milyakov has gained notoriety for releasing experimental techno as Buttechno on labels like Cititrax, The Trilogy Tapes and Incienso. Under his own name he also crafts abstract and ambient sounds. Pavel's work has been lauded by Resident Advisor, Pitchfork, Hyponik, CRACK Magazine, The Quietus and FACT.
Bendik Giske is a Berlin-based, Norwegian artist and saxophonist whose expressive use of physicality, vulnerability and endurance have already won him much critical acclaim including The Financial Times, Metal, The FADER, Resident Advisor, BBC 6 Music and many more. Bendik has played many very highbrow shows including a recent installation at Riga Biennial and during Venice Biennale. Bendik's music has been used widely in fashion shows and he was commissioned for the score of Stine Goya catwalk at Copenhagen Fashion Week.
This stunning untitled album follows Bendik's 2019 debut album 'Surrender' and Milyakov's respective 2019 and 2020 releases 'badtrip' as Buttechno and 'Masse Métal' under his own name, all of which garnered huge critical praise.