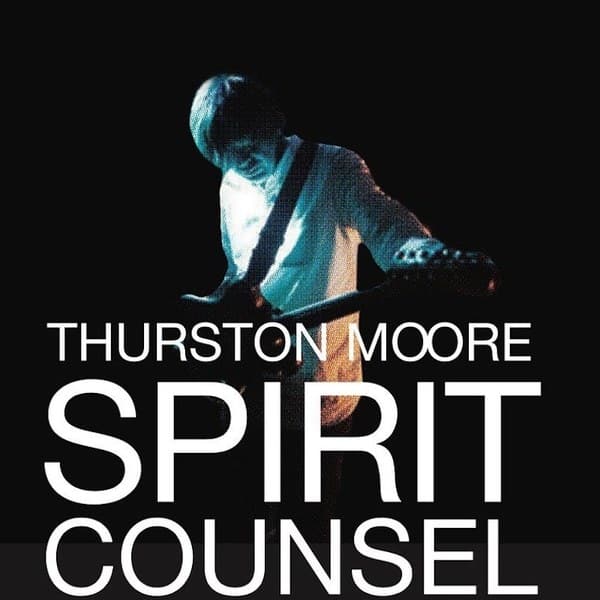 Sonic Youth founder Thurston Moore offers a CD boxset album Spirit Counsel with three compact discs and book. Spirit Counsel is a collection of three extended compositions recorded between 2018-19. This collection represents a period of reflection on spiritual matters, collective musical friendships, and a time and space universally, without words or languages to distract from meditation.
CD 1: Alice Moki Jayne is a new composition from noise guitar explorations honouring Alice Coltrane, Moki Cherry, and Jayne Cortez. These female partners of jazz musicians brought spirituality into the lives and music that has most inspired Thurston Moore. Recorded in Brussels, Belgium in 2019.
CD 2: 8 Spring Street is a personal hommage to Glenn Branca, the title an address is in New York City, the apartment where Thurston first visited his mentor to rehearse. Recorded in London, UK in 2019.
CD 3: Galaxies is an orchestral piece of music, with Moore as conductor and composer. Twelve guitarists are arranged as if one instrument, exploring the vast emotional depths present in twelve strings. Taking inspiration from a poem by Sun Ra 'Galaxies' ponders our place in the universe as we stare into imagery offered by satellites via space agencies. Recorded in London, UK in 2018
Book: Spirit Counsel is an artist book edited by Thurston Moore which includes photographs compiled during the process of creating the accompanying musical works and is available exclusively within this boxset.