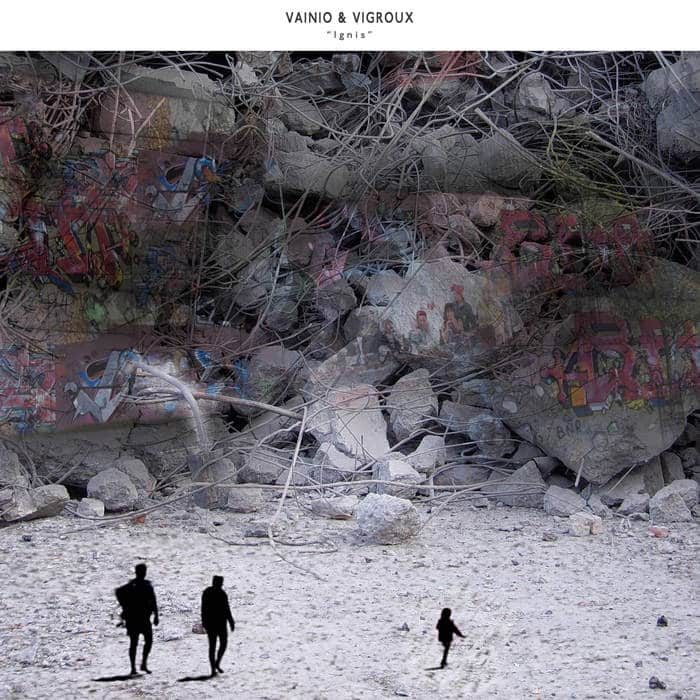 Mika Vainio and Franck Vigroux's Peau Froide, Léger Soleil was a dense and complex record, a collection of sonic sculptures forged in the heavy tonal matter. It was the product of a lengthy creative process, articulated through studio sessions and live performances. The result was a huge amount of material that the duo actually decided to partition into more than one release, the album being the first in line.
The new 6-tracker EP Ignis makes for the first posthumous release from the two producers, after the untimely passing of Vainio in 2017. As a second chapter, it differentiates itself from the first offering by including more spacious tracks and somber drones, driven by a never-resolved tension that infects every bit of sound, morphing from the horrific ambient of "Ne te retourne pas" to the unquiet sine wave meditations of "Un peu après le solei" to the harsh noises of closing track "Feux". Standing out is the relentless drum barrage of "Luxure": a frantic descent into a neverending percussive maelstrom.
The overall quality of these six compositions makes Ignis stand out as a testament to the collaboration between two of the bravest explorers of sound to ever grace the European scene and to the genius and creativity of the one and only Mika Vainio.
R.I.P. MIKA VAINIO