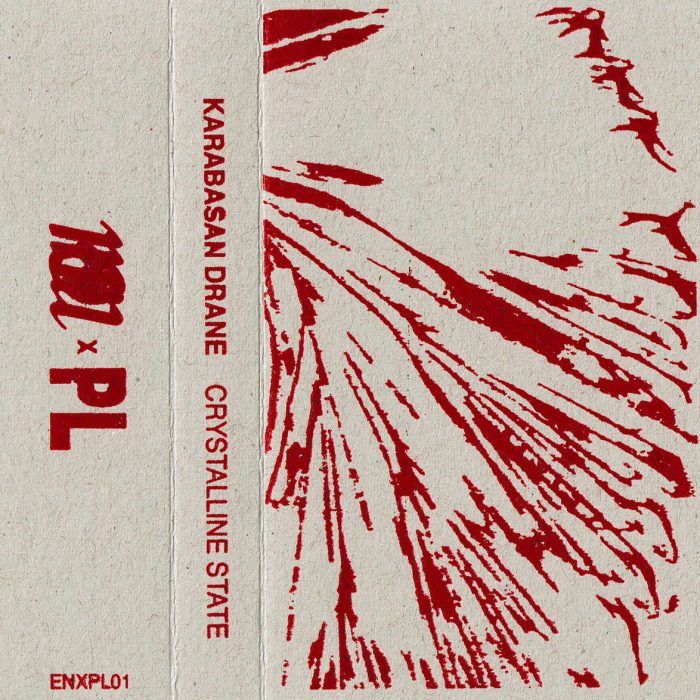 Exercising abstention and reduction, the musical duo of Jin Mustafa and Robin Smeds Mattila – Karabasan Drane – finds collaborative purpose in aesthetic refinement. Their debut album Crystalline State (EN X PL, 2020) purposefully conceives a sharp and distinct sonic world, a collage of shaded dreams and imaginations in xeroxed high-contrast.
With little or no haste, the music of Karabasan Drane still maintains an eerie urgency. The reason might be found innately: it was all written for upcoming live performances. What began in rehearsed live compositions for sparse electronics has now come together on record, documenting material for live performances of the past half-decade. Notable occurrences include Norbergfestival in Sweden and Herrensauna in Berlin.
Jin Mustafa is a DJ, electronic musician and visual artist based in Stockholm. Her work is of shifting media, often taking form in moving images, sculptures and sound. She is interested in notions of liminality and technology, and the relationships of personal and collective memory.
Robin Smeds Mattila is an electronic musician and graphic artist based in Stockholm. Under the guise of Human Rays, his musical works carry remnants of techno culture and ambient memorabilia, clothed in coarse patches of textural noise and drone.
"Crystalline State" marks a new path of collaboration between Glyn Maier and Nick Klein. Having previously released collaborative recorded Klein/Lack efforts , they now focus both of their label practices to produce the tape series "EN X PL".