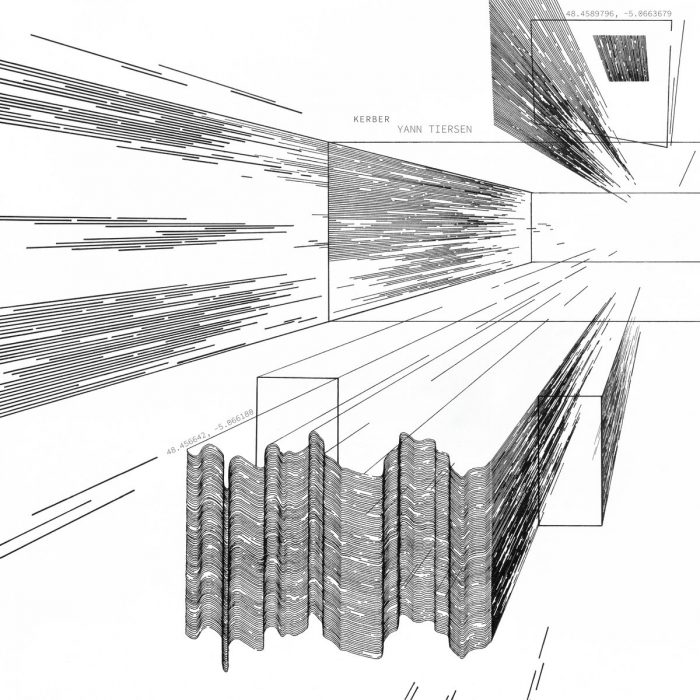 Yann Tiersen's new album Kerber is out now on Mute, available as a deluxe limited clear vinyl edition with unique artwork in a PVC sleeve (500 available worldwide); limited edition white vinyl with a poster and black vinyl (all come with high definition audio download) as well as on CD and digitally: https://mute.ffm.to/kerber
Tiersen will play an exclusive solo electronic performance at Berlin's Superbooth festival next month. The performance, on 15 September, is part of a series of shows curated by the Miller-Zillmer Foundation, that includes Pole, JakoJako and hackedepicciotto. Later this year, a worldwide tour will begin in North America with shows in Europe confirmed for 2022. The dates include a performance at London's Roundhouse, Glasgow's Royal Concert Hall and Manchester's Bridgewater Hall in February 2022.
Kerber marks a new chapter in the Breton artist's work, one that begins with his most overtly electronic material to date. True to Tiersen's nuanced and subtle approach, this isn't a U-turn-like thumping piece of dance music but instead a beautifully textured, highly immersive and thoughtfully constructed electronic world to step inside of.
It is both an evolution of what has come before, as well as a new space to explore. On the new album, the piano is the source, but electronics are the environment that they exist within. Tiersen explains, "You may get this intuitive thinking of, 'oh it's piano stuff', but actually it's not. I worked on piano tracks to begin with but that's not the core of it, they are not important. The context is the most important thing – the piano was a precursor to create something for the electronics to work around."